Island slide puzzle
The flutter puzzle hack 2022 pushed our creativity to its limits by letting us reimagining this classic puzzle! Rene and I came up with the idea to play around a minecraft style-based island.
The gameplay
Inspired by a mix of minecraft blocks and the dutch islands, we gave to this puzzle a friendly-geeky lok and feel.
After shuffling the game, the numbered tiles change into illustrated ones to complete the island. A few flying and floating elements move around to complete the picture.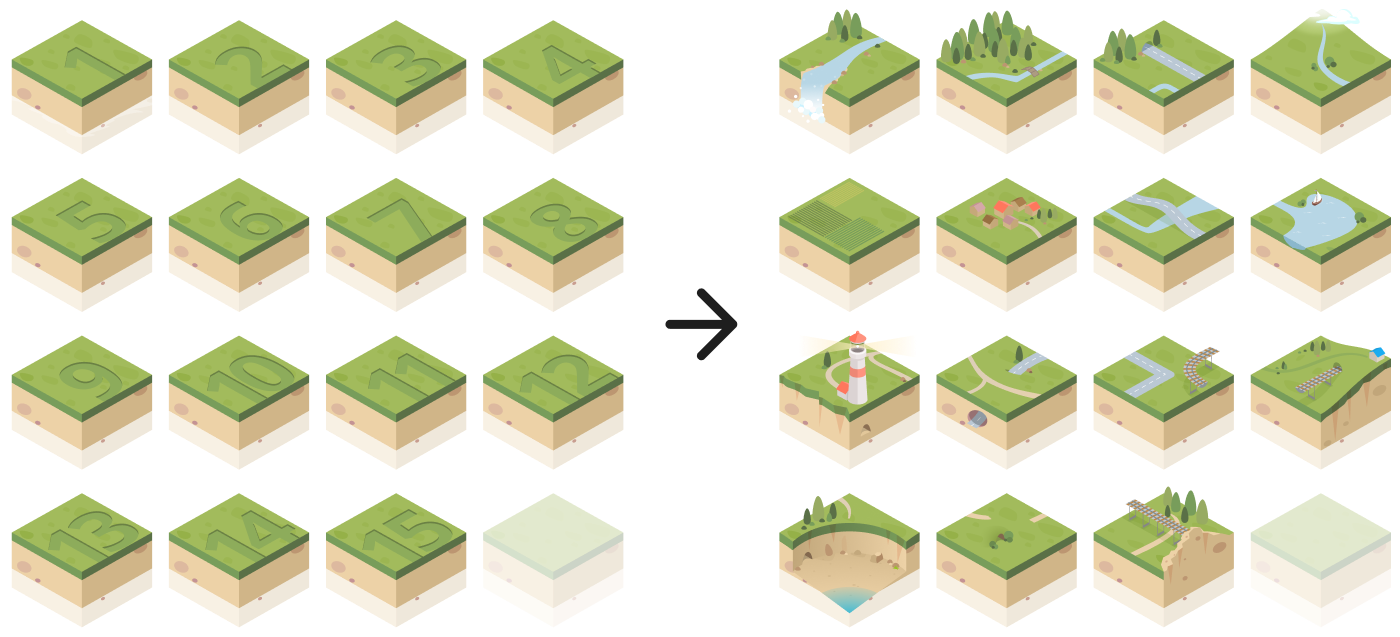 Dev X UX challenges
Rene and I were constantly challenging ourselves.
Designed mainly in figma, I've added a few RIVE animations, while Rene was implementing the puzzle for all platforms.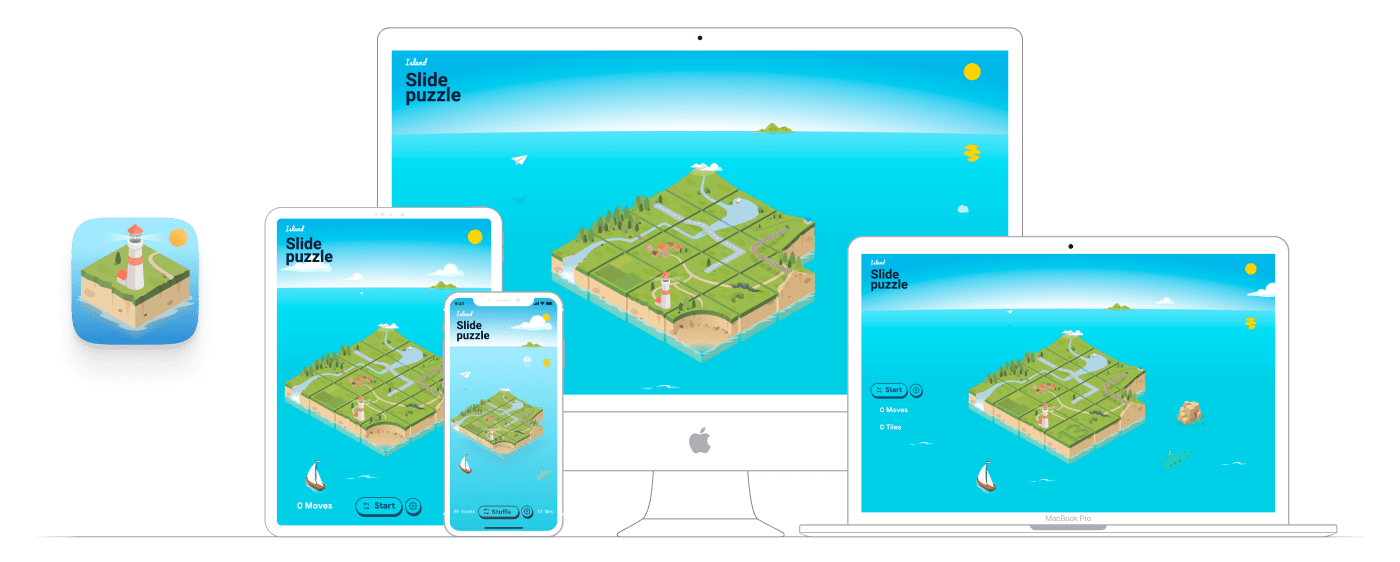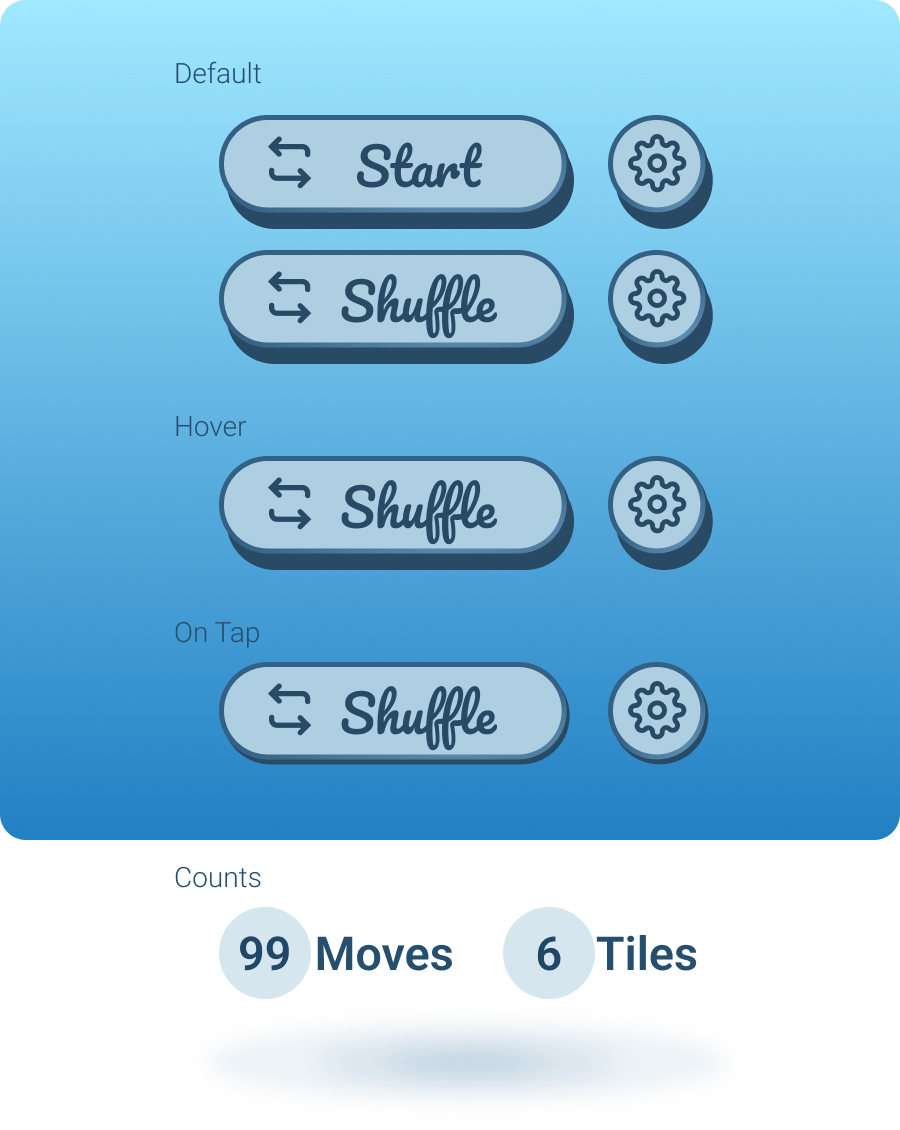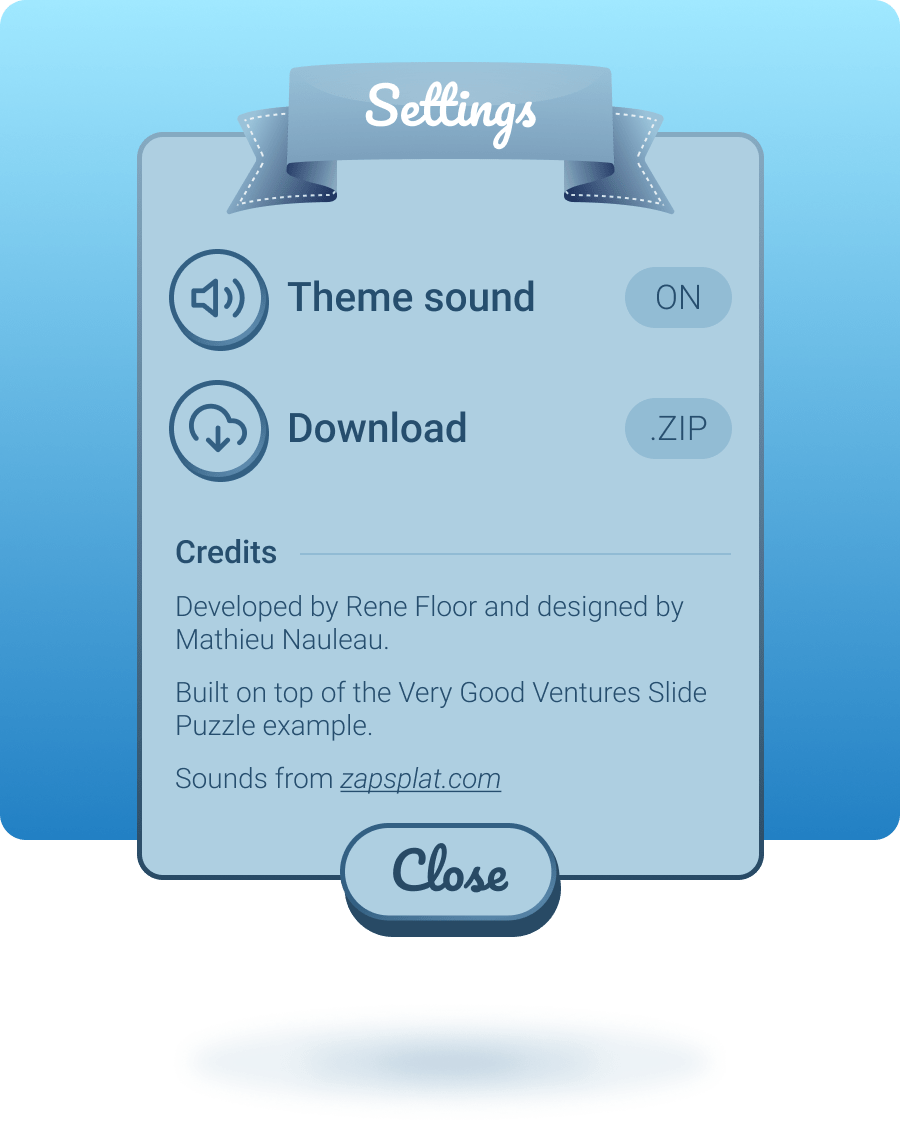 End of the game
The blocks change into an island when the block is in the right position.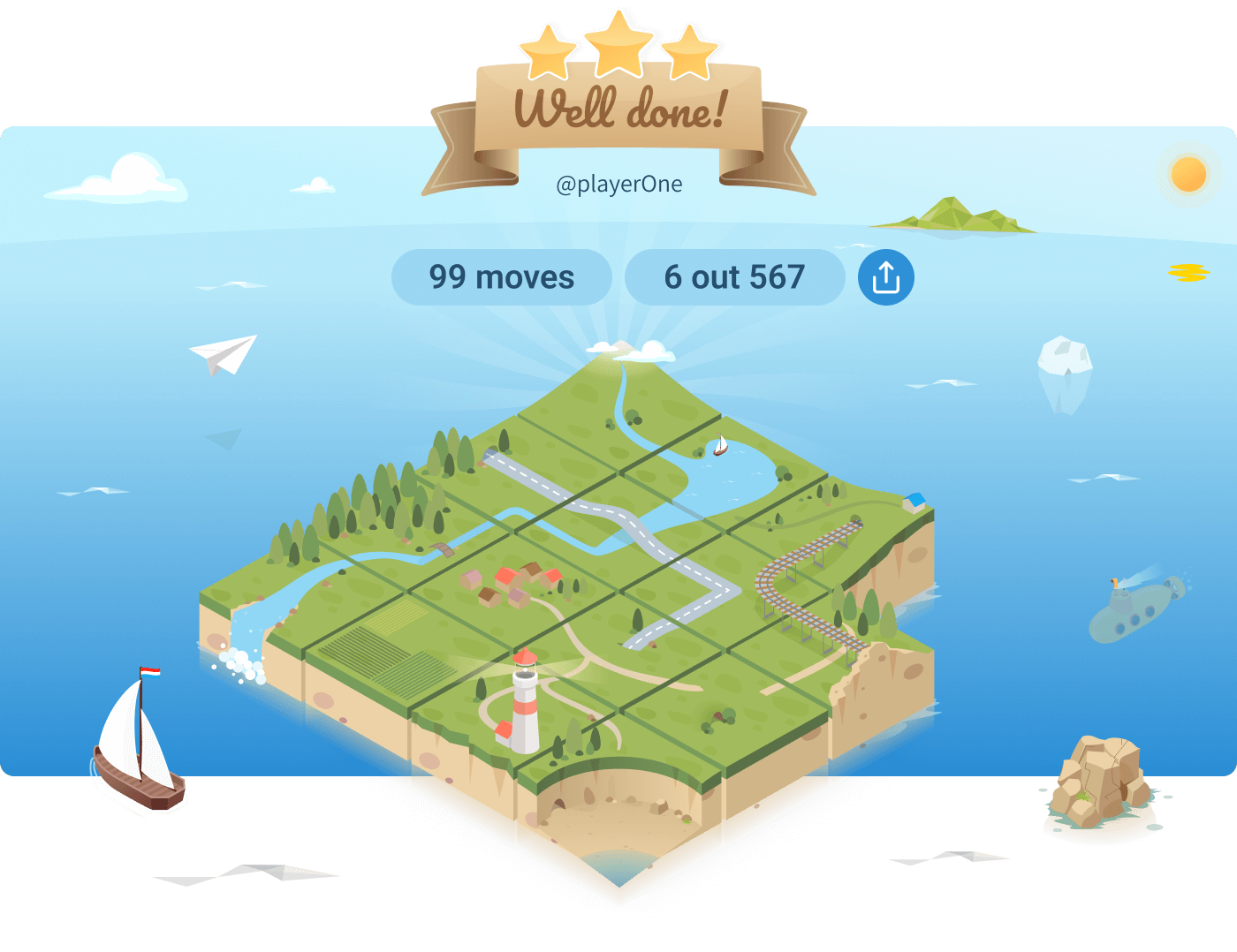 Project created in collaboration with Rene Floor, Flutter tech lead.