AH Compact
Softwares
User interview, UI/UX design, Figma
2020, the home delivery is disrupted by new players, while Albert Heijn is investing into its own delivery. AH Compact is a service that aims to deliver a small assortment of product targeting smaller income customers.
Context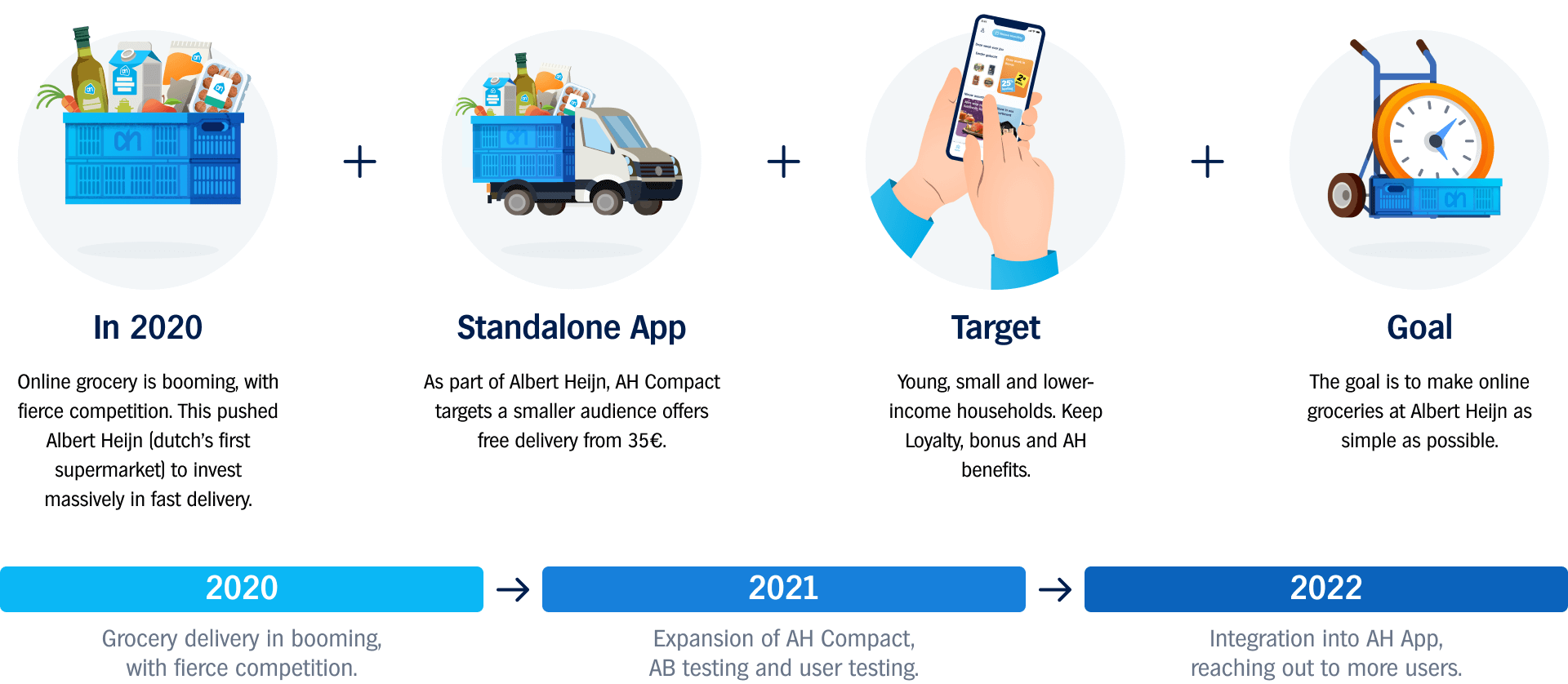 UX Ambition

Research & Analytics
User research, user interviews, App stores screening and analytics study was an integral part of the process.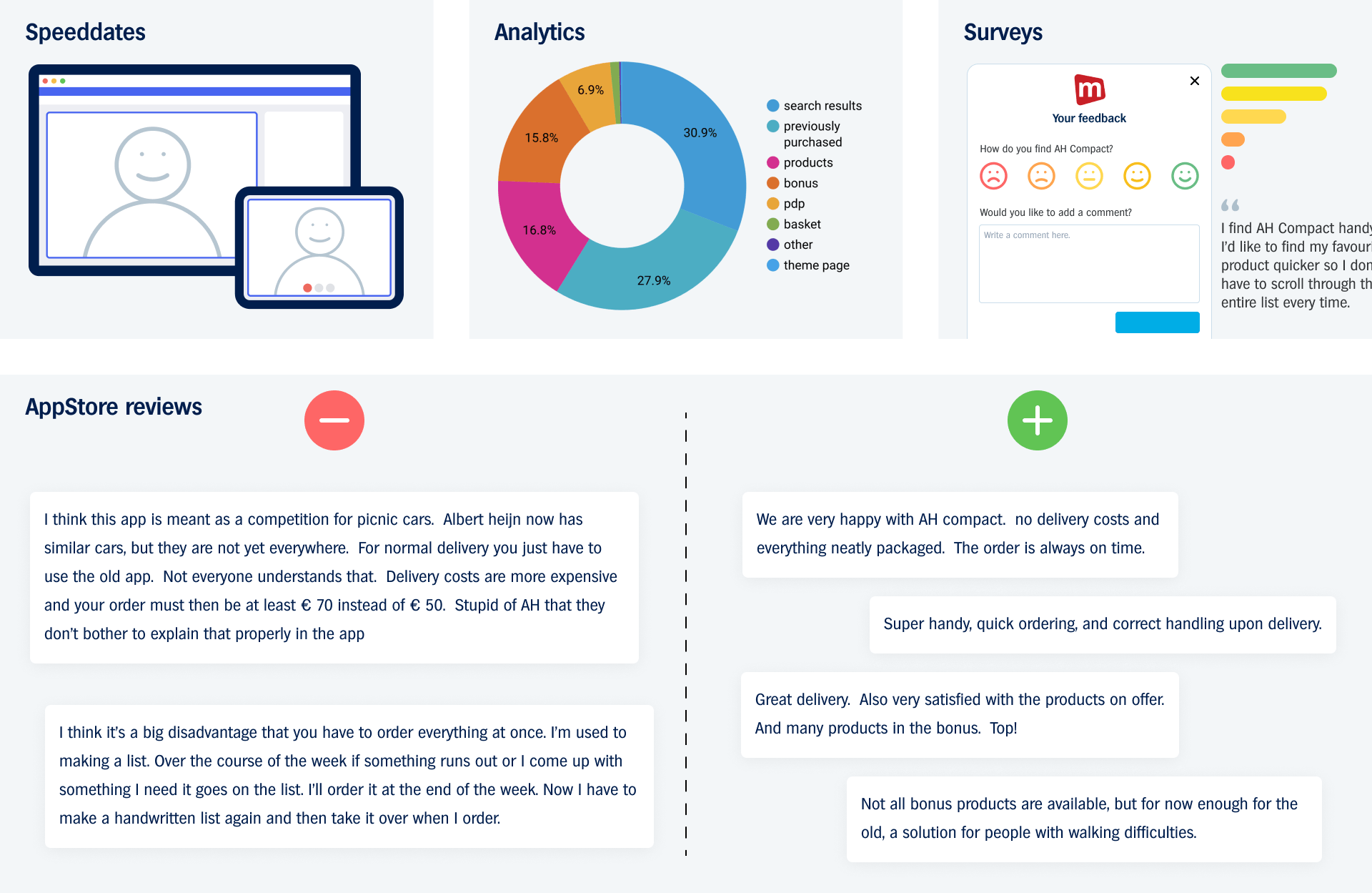 Usability tests feedback
Users first look at discounts before to browse through the rest of the assortment.
Campaigns/Banners are overlooked. Users are generally not interested in our content
Some users are willing to try new products, but the app doesn't highlight any.
Both the conversion and the amount of users are stagnating.
Improvements
Hightlight the discounts of the week with larger banners, more engaging
Together with the content team, we've adapted the visuals to make them more appealing (MVP)
A 'new product' section has been added to the assortiment page. Conversion increased
Introduced the 'Invite a friend' feature, including a special discount
From sketches to prototypes

Styleguide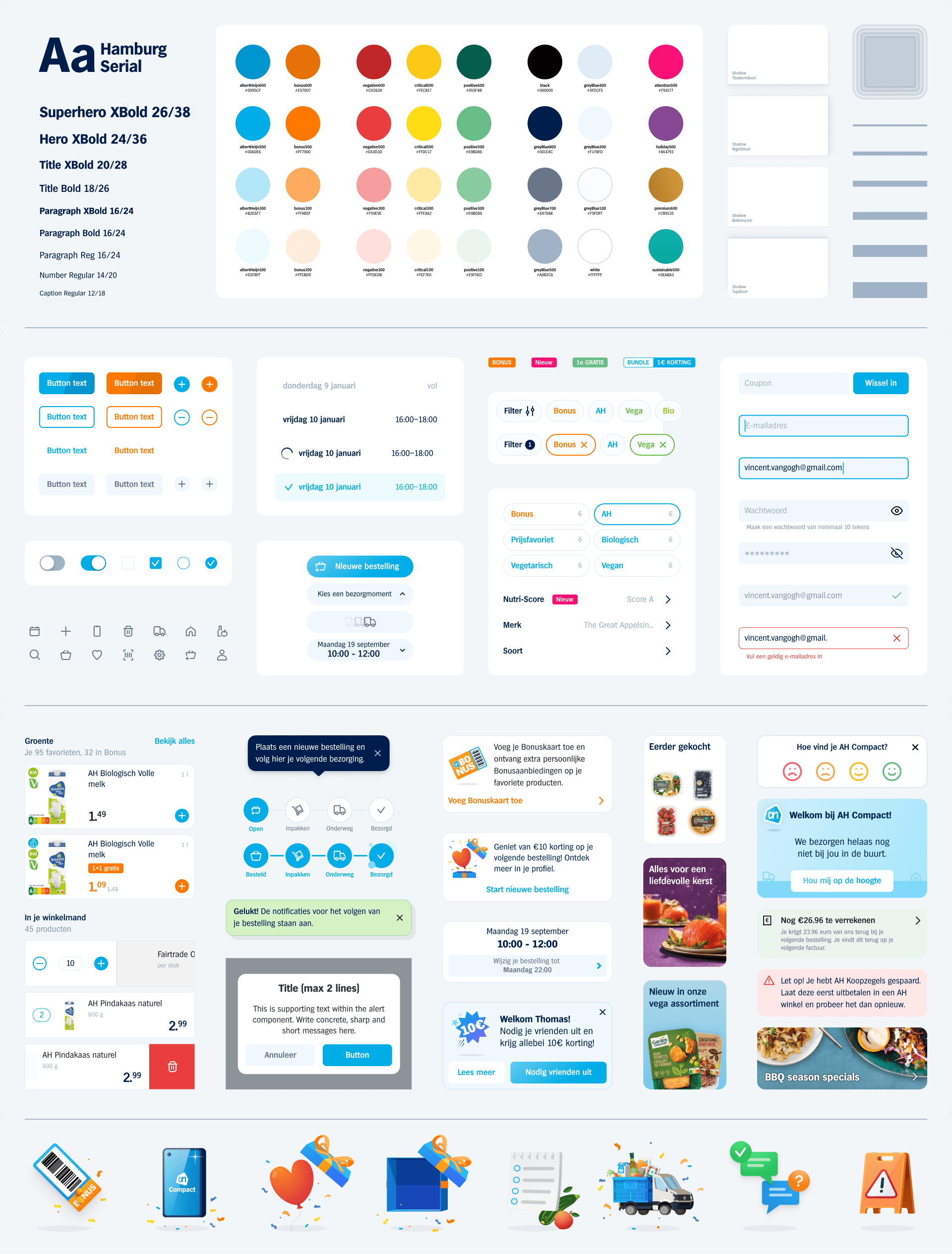 Transition 2020-2022
The App transitioned from a large to a small palette of color to align with the main brand and support the "simple to use" feeling. Our team also implemented some large features such as 'Invite a friend', a 'Free Product' campaign, new search and filters mechanism, and finally a new homepage to support the App vision.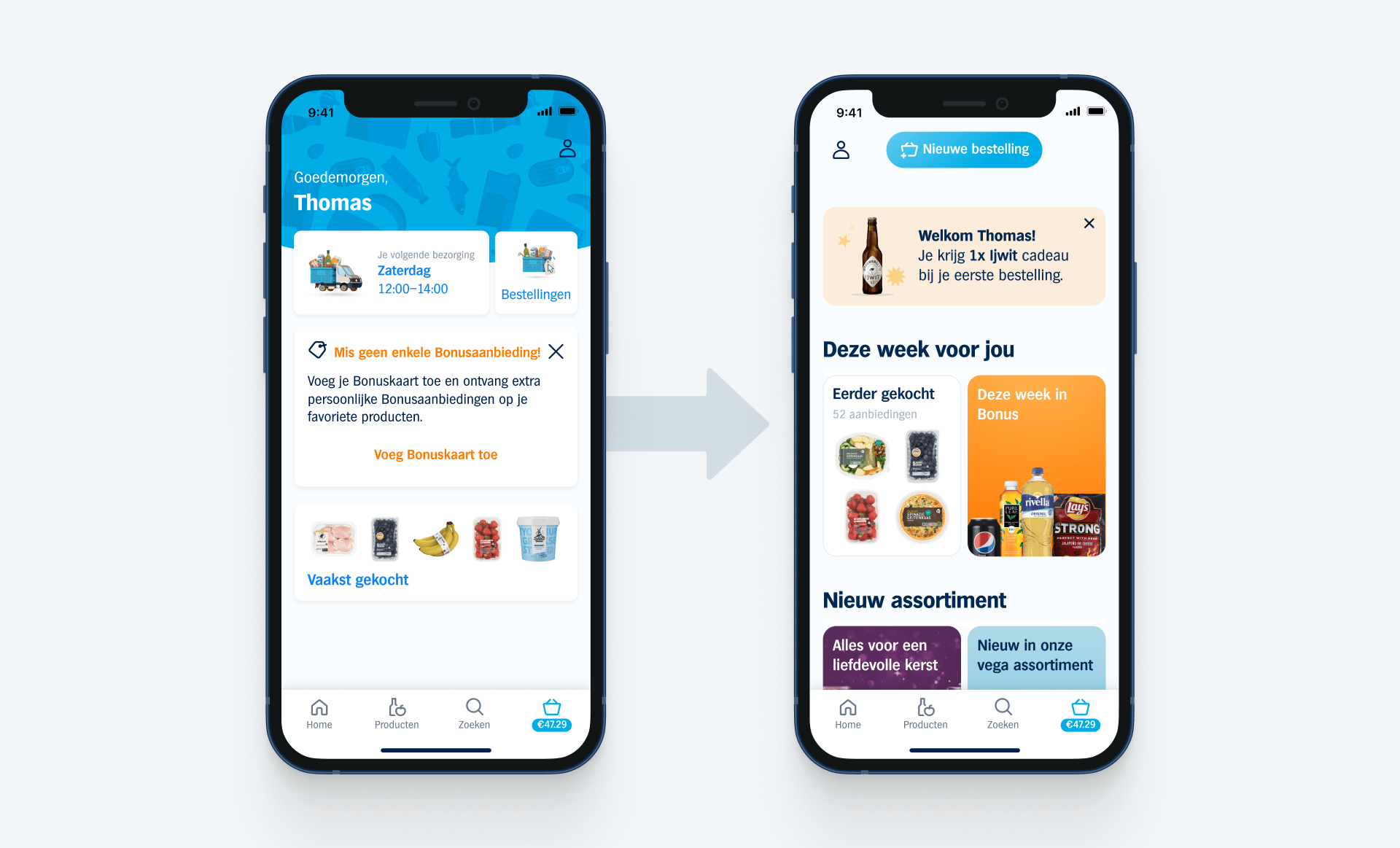 Impact
Increased revenue in 2 years
Increased conversion
Successful expansion in other cities
5 major features launched and tracked
Learnings
Use of analytics and A/B testing
Taking full ownership of an App design
Manage a roadmap of features
Advocate decisions to stakeholders